Just thought I'd share some of my figuring out how to create this wave form that comes out of the wall. I've experimented with a few ways to achieve the feel I'm looking for - a wave that feels like it's cresting into you. I want to be able to have areas of the "canvas" hidden from initial view, to inspire the curious to explore further (diving in, as it were).
One of the most important things I try to do in all my work is reward viewers for paying attention. I believe the more you look, the more you see. In all contexts!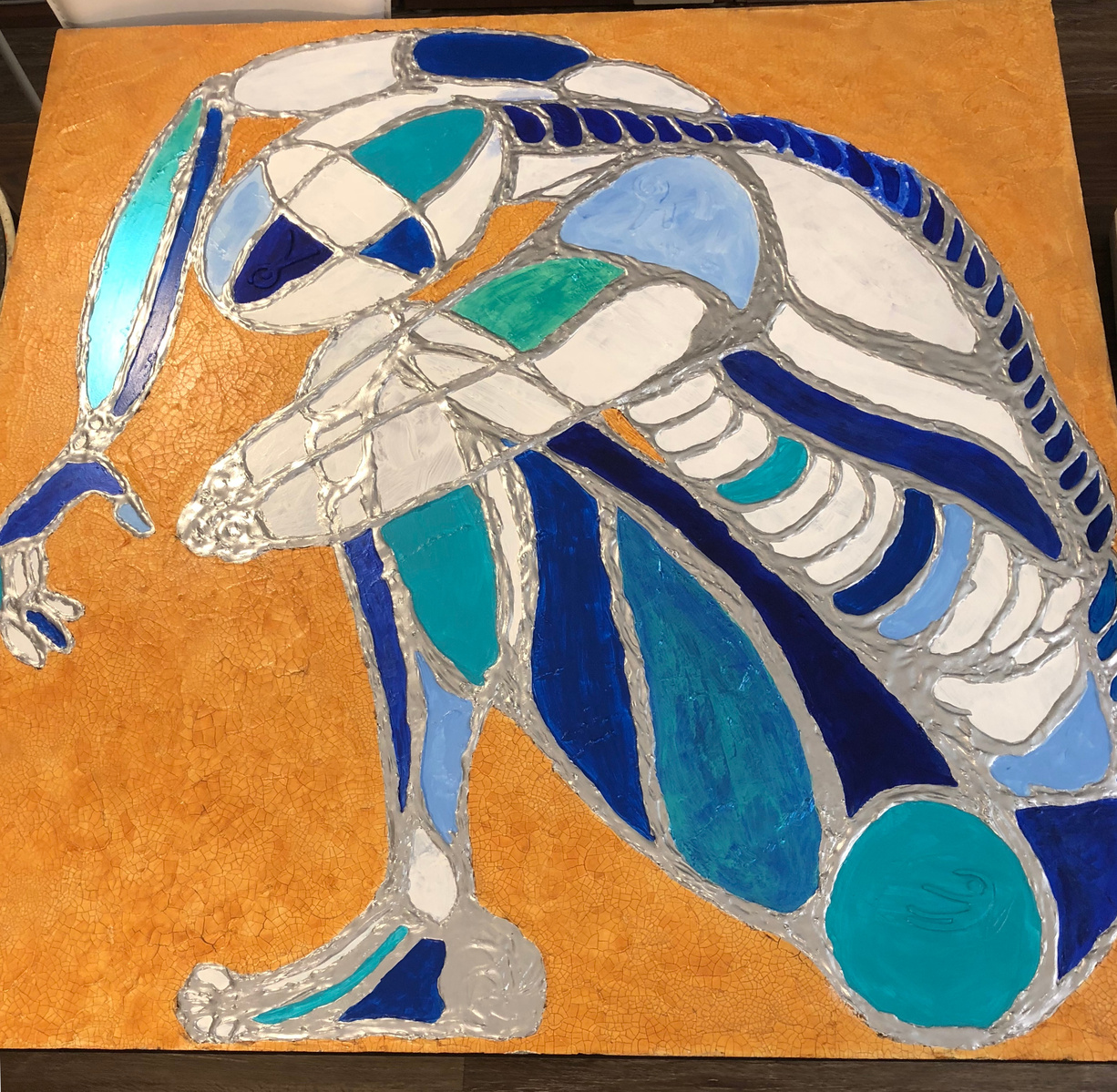 Here's the 40" sq piece a bit further along. I'm playing with interference paints over the dark blue in some of the areas, this means that as the viewer shifts positions, the color changes - yes, perspective changes everything!
Still more to do, not sure what I'm going to do on the edges of the box frame…