BMTInfo.net
This project blew me away! I was asked to create a project that everyone at a weekend symposium for cancer survivors could participate in. This was some thing that would take place throughout the weekend, where participants could walk up and do some activity that contributes to a greater whole. I created a drawing that celebrates all, and cut it up into squares with numbers on the back so that it could be put back together. After spreading out the squares across 12 feet of tables, participants started picking squares and coloring them in together. You can see the Velcro grid where we put squares up as each was completed, no one knew what the final image was.
The part that blew me away was watching people pick cards based on the numbers that were on the back. To me, those numbers were merely references so that the picture could be completed. To a lot of these people, those numbers represented significant dates or numbers of days for a variety of reasons. Amazing things happened, even though I specifically separated squares so that there were no consecutive numbers next to one another, still a husband and wife each picked up a card and they were consecutive numbers! That happened more times with others. Truly the universe was watching.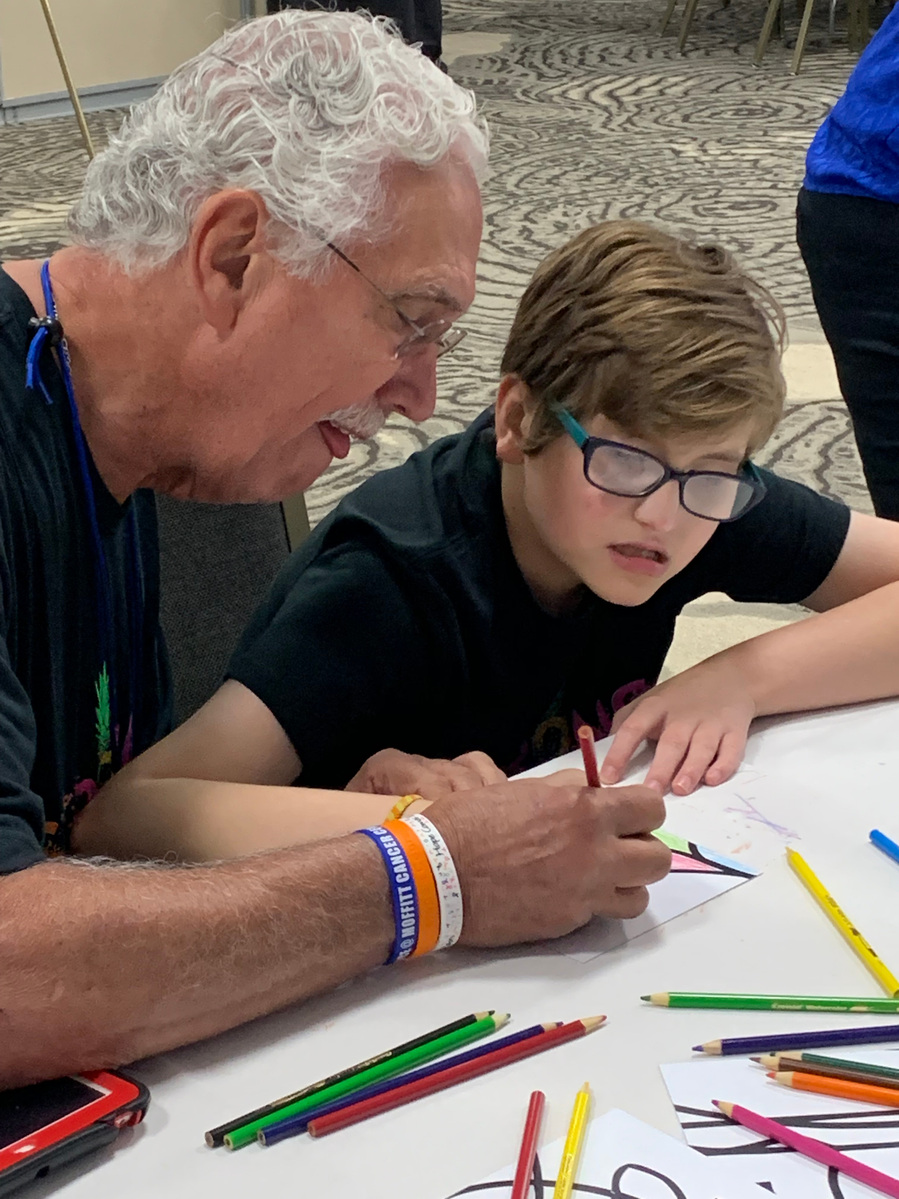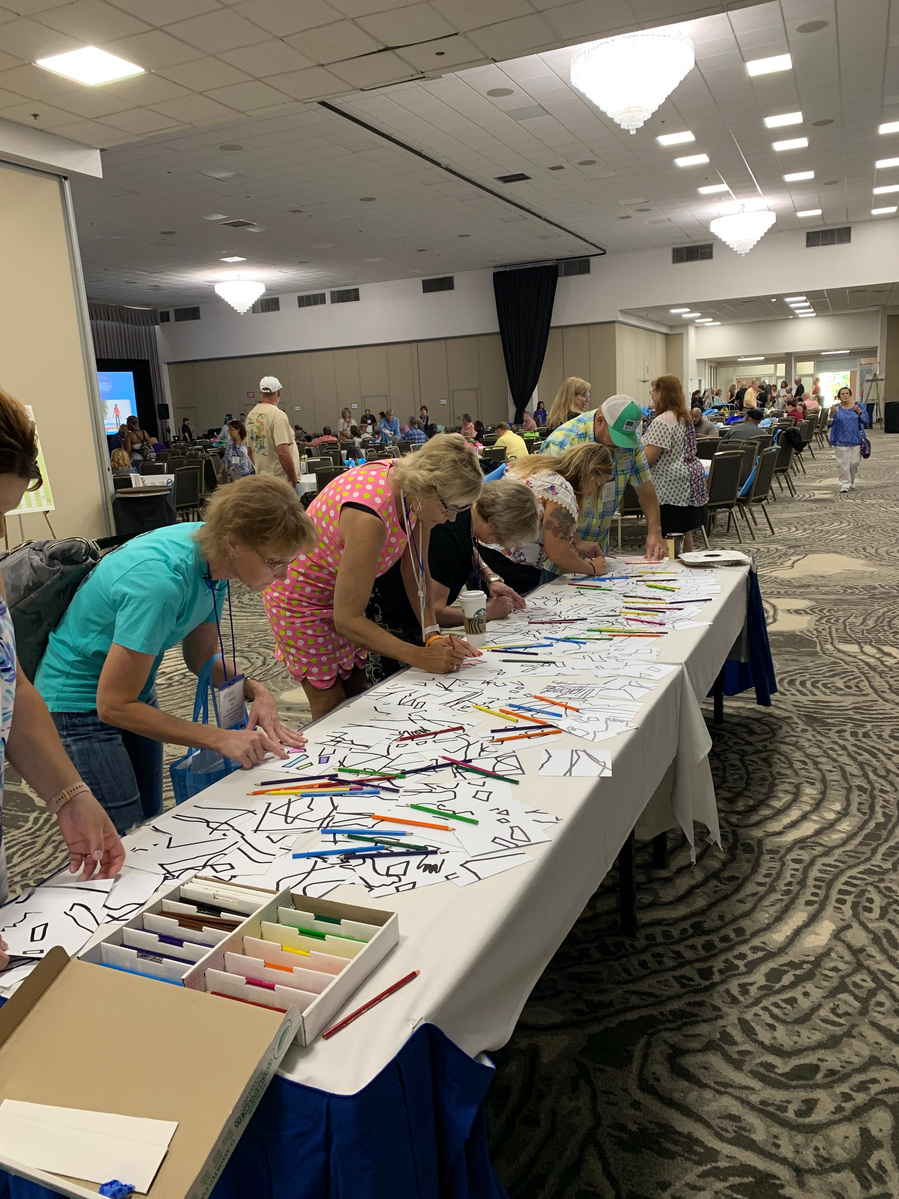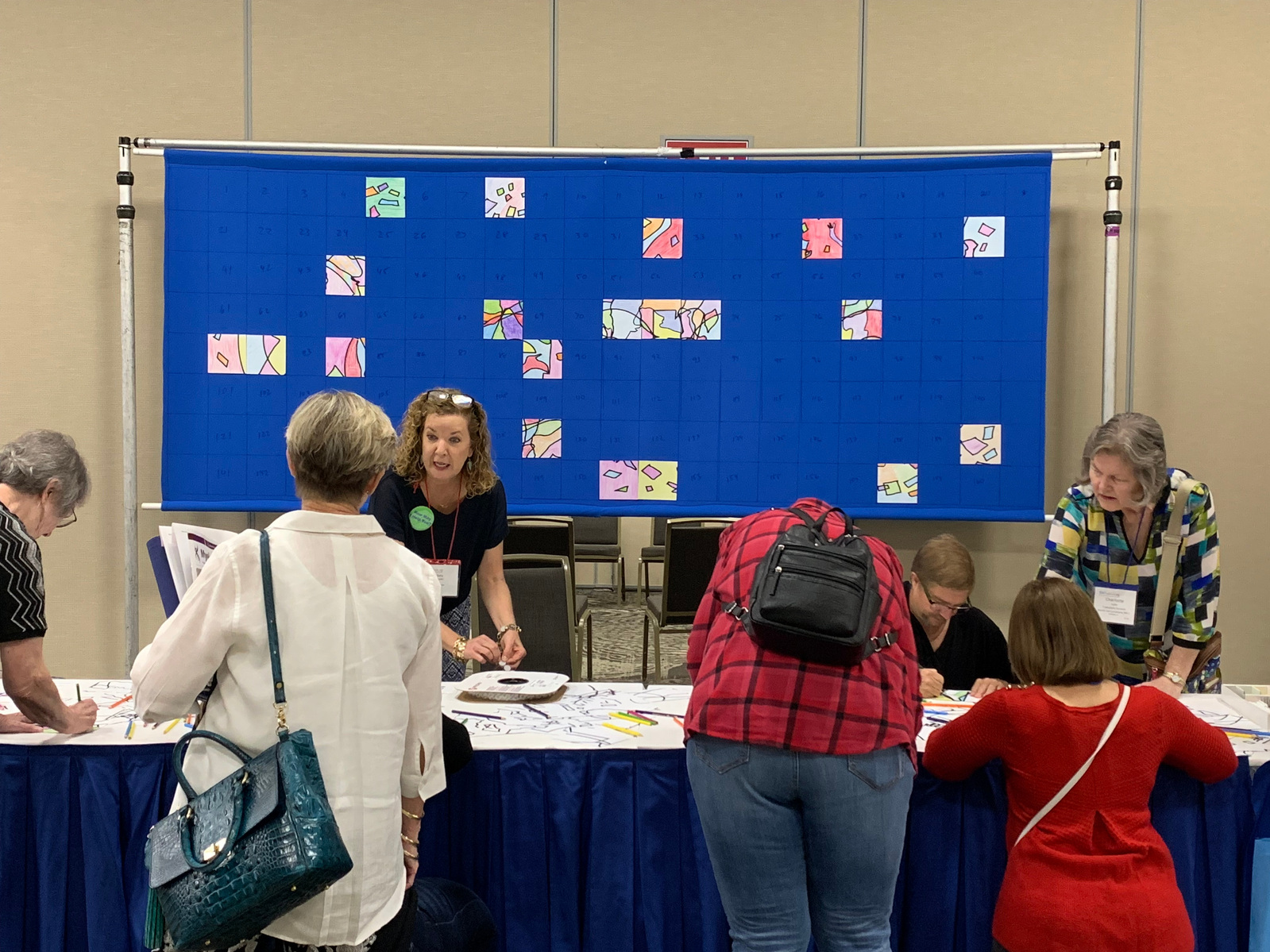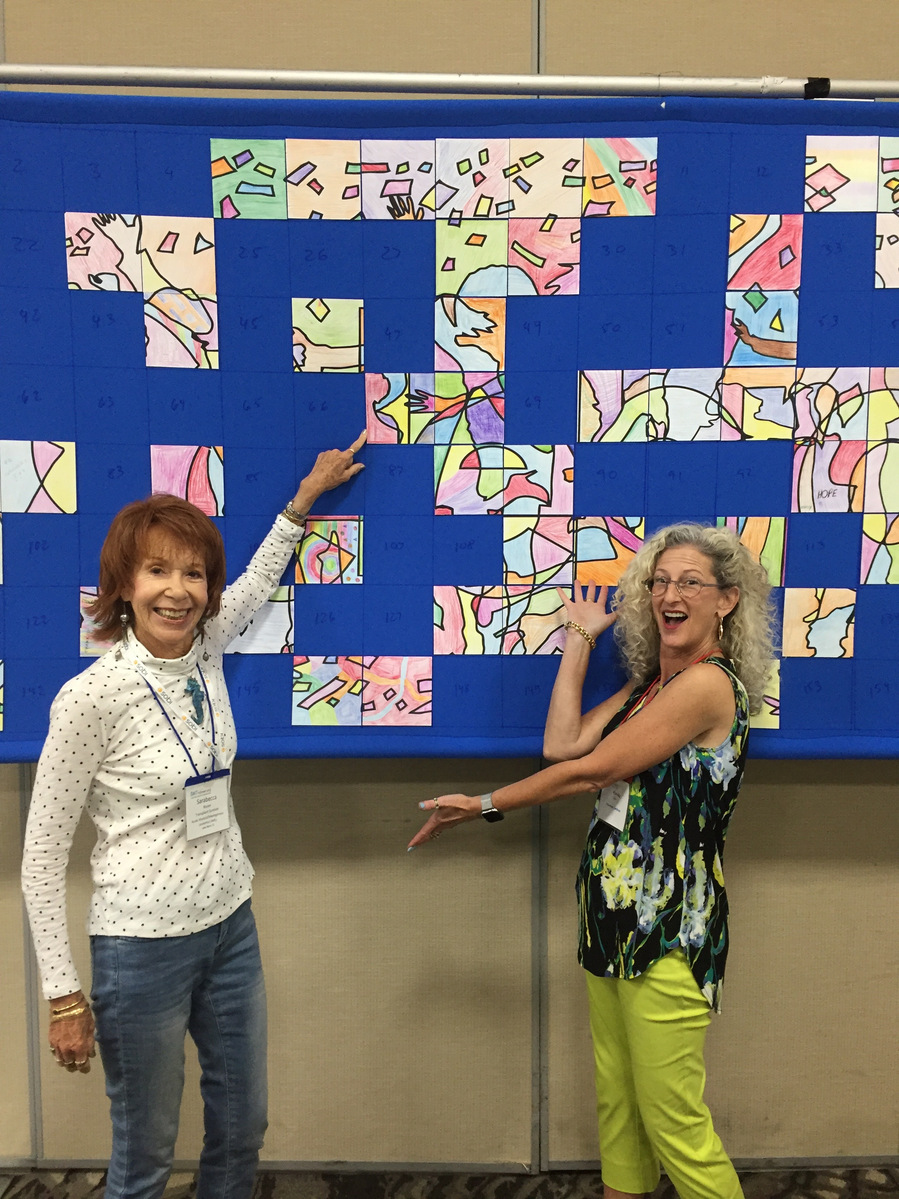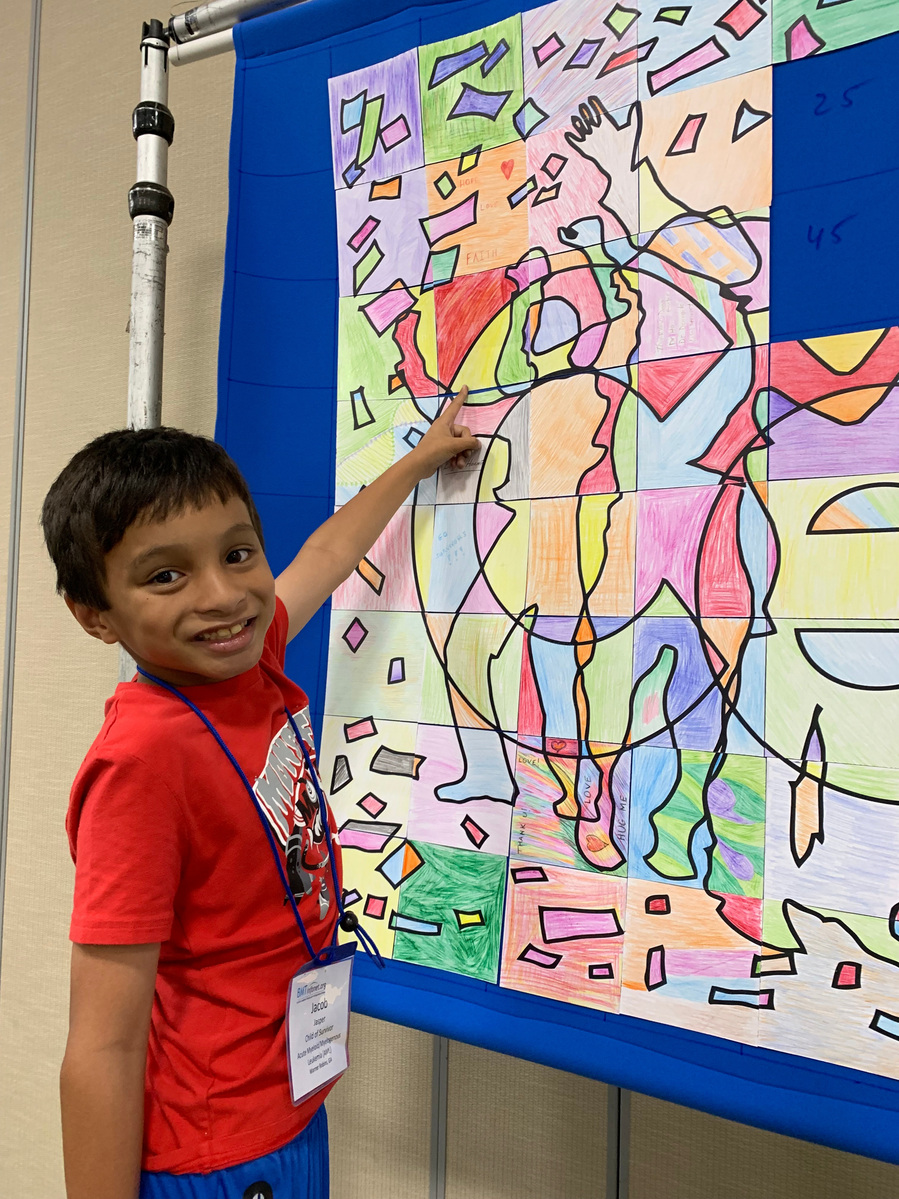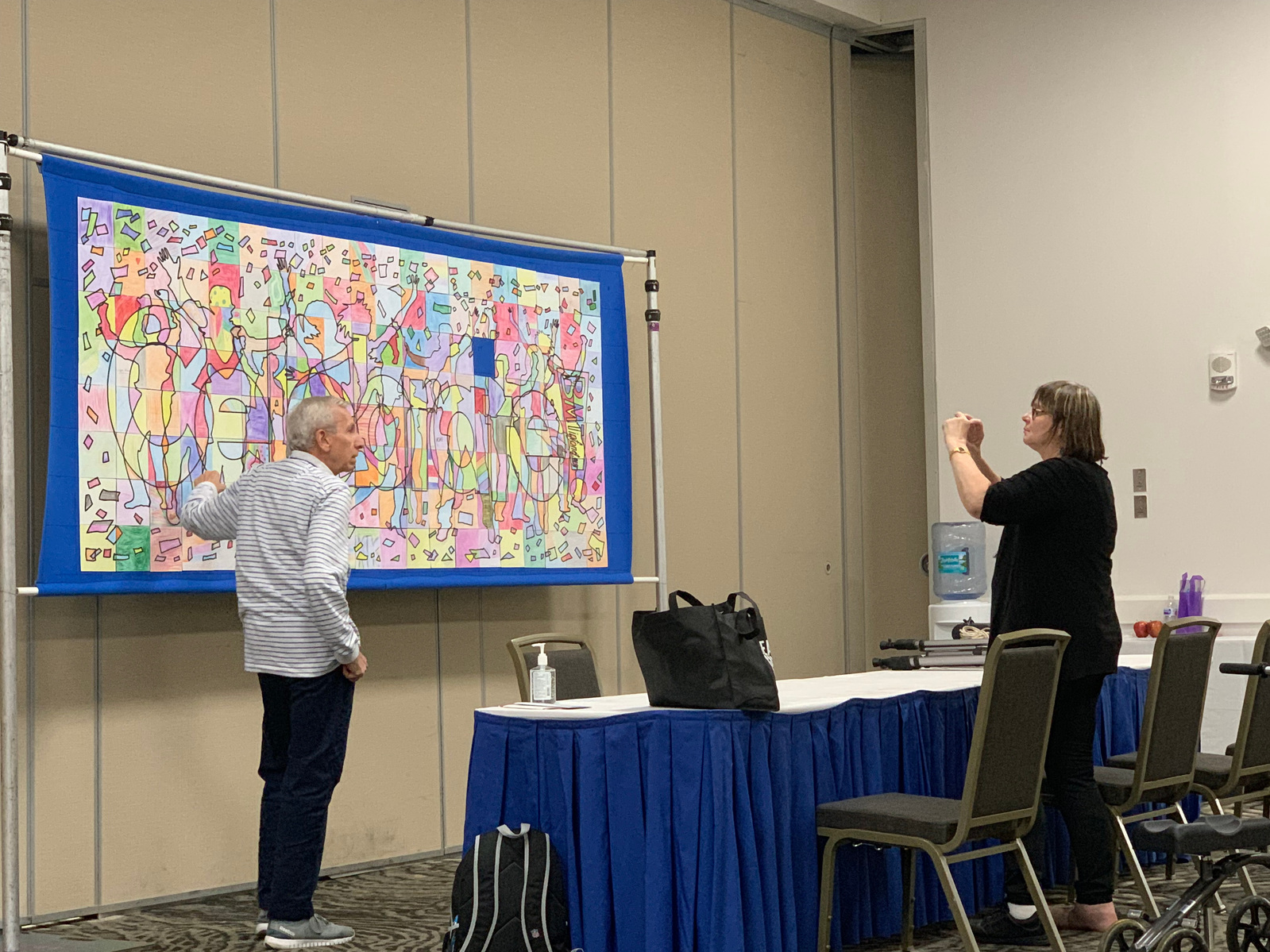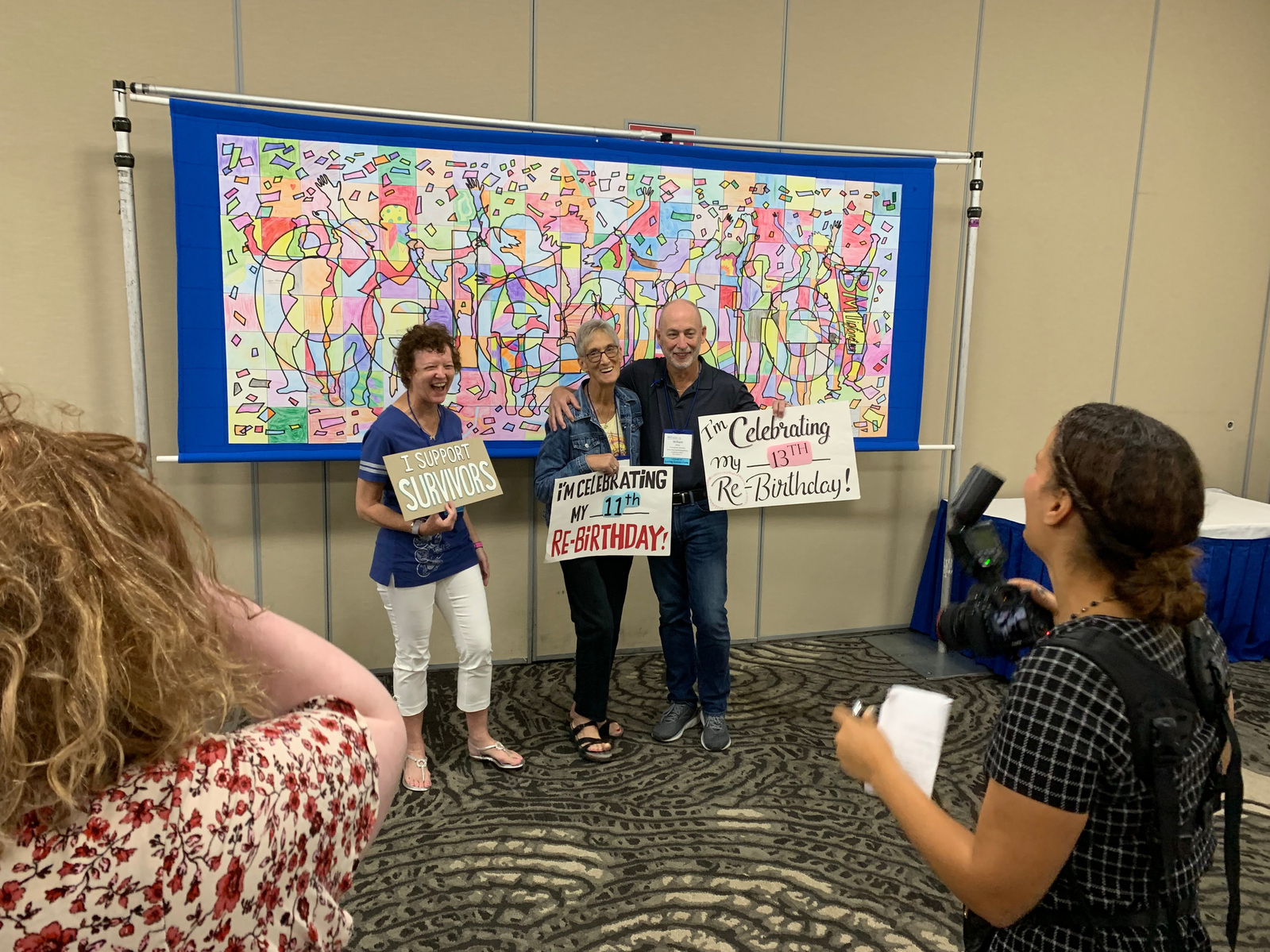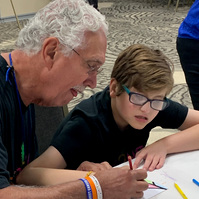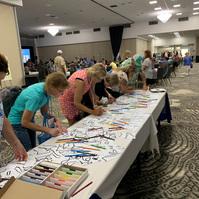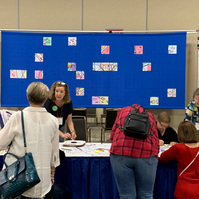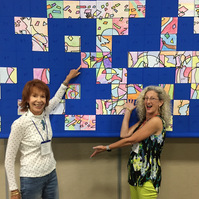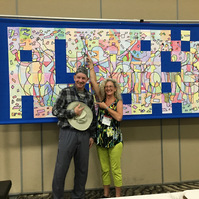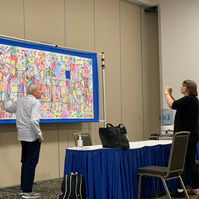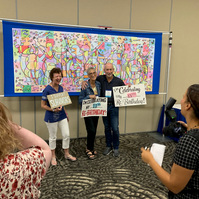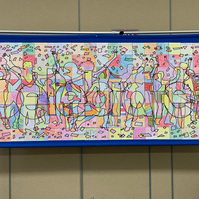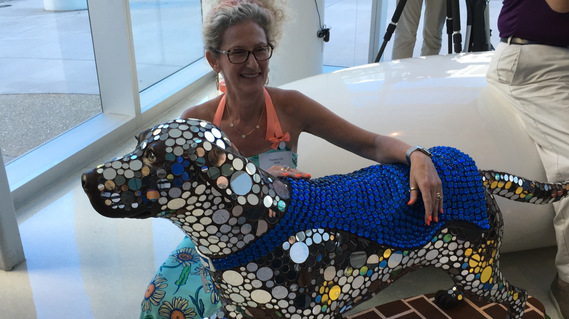 Southeastern Guide Dogs
Pamela has always been interested in community outreach, even before she moved here to Sarasota. She has developed a wonderful relationship with Southeastern Guide Dogs. With the support of family and friends, over $10,000 was raised last year which enabled the sponsoring of both a student receiving their guide dog and naming a puppy!
Pamela volunteers with every class of students, working with accessibility features in technology.
Welding at Big Cat Habitat
A while back I was visiting Big Cat Habitat with a friend who is involved with them. My friend said there was some sort of welding machine that nobody knew how to use and might I check it out. Turned out to be a $5k Miller Mig welder! Well, I went out and worked with some wonderful guys (including Jurgen the tiger trainer) and taught them how to use the mig.
They had been using stick welders to build enclosures, that need lots of clean up and makes lots of nasty fumes. Knowing how to use the mig means they can do way more faster and cleaner. Very happy to be of service!