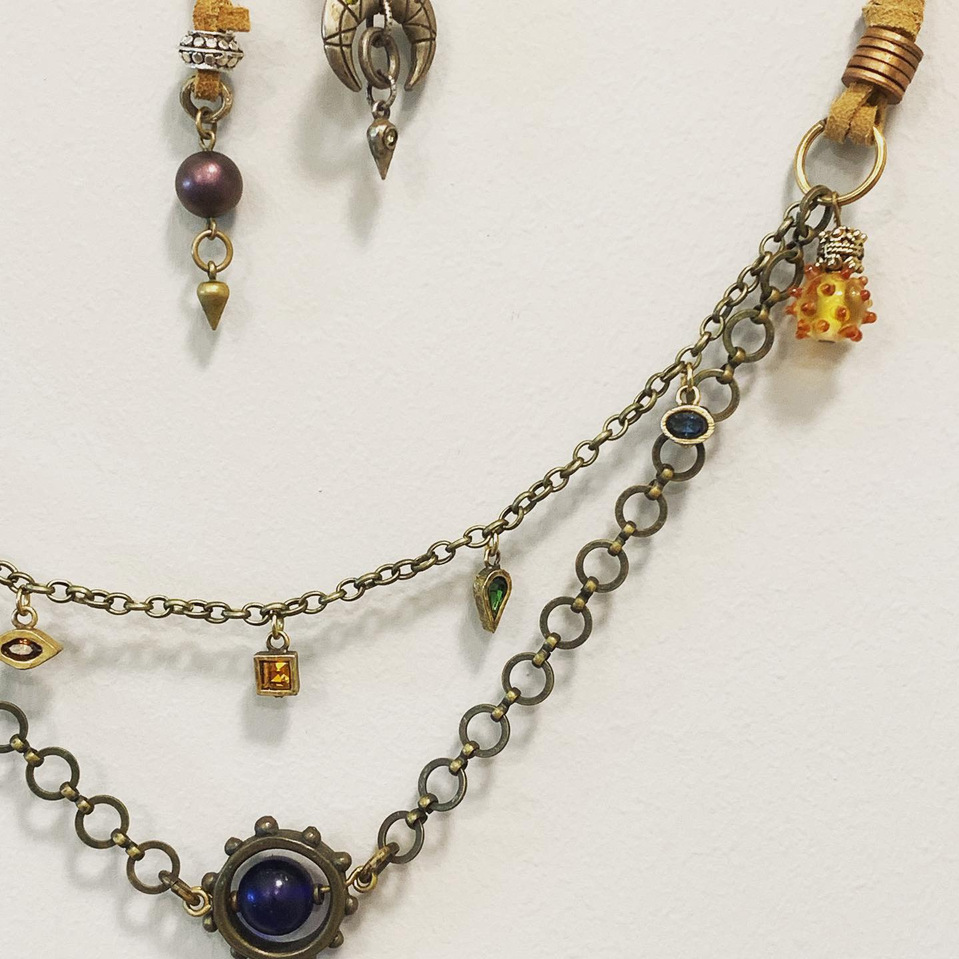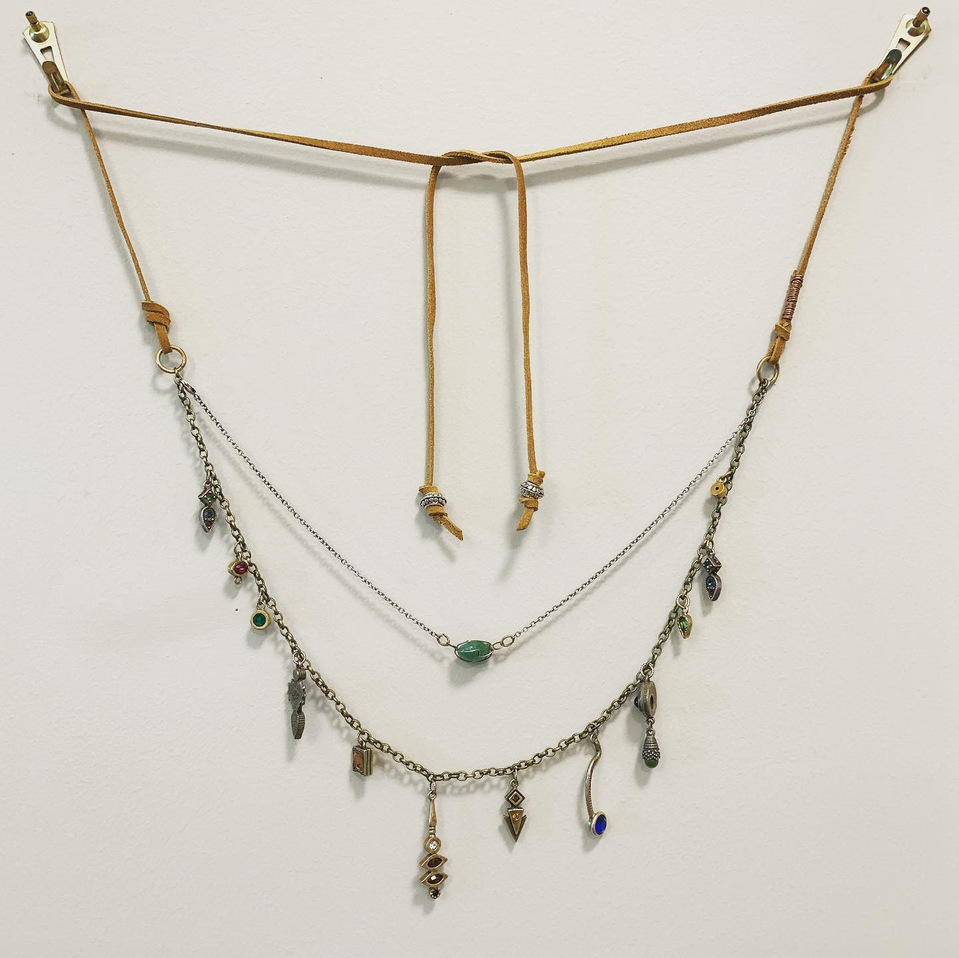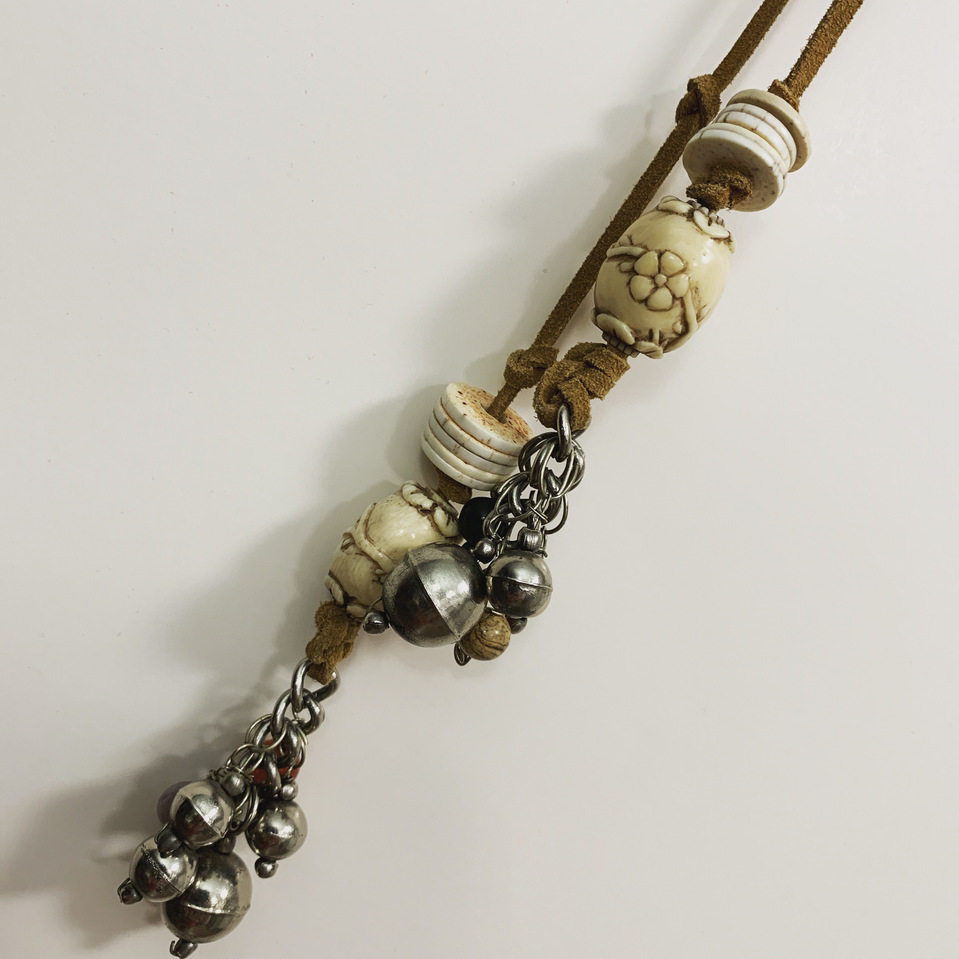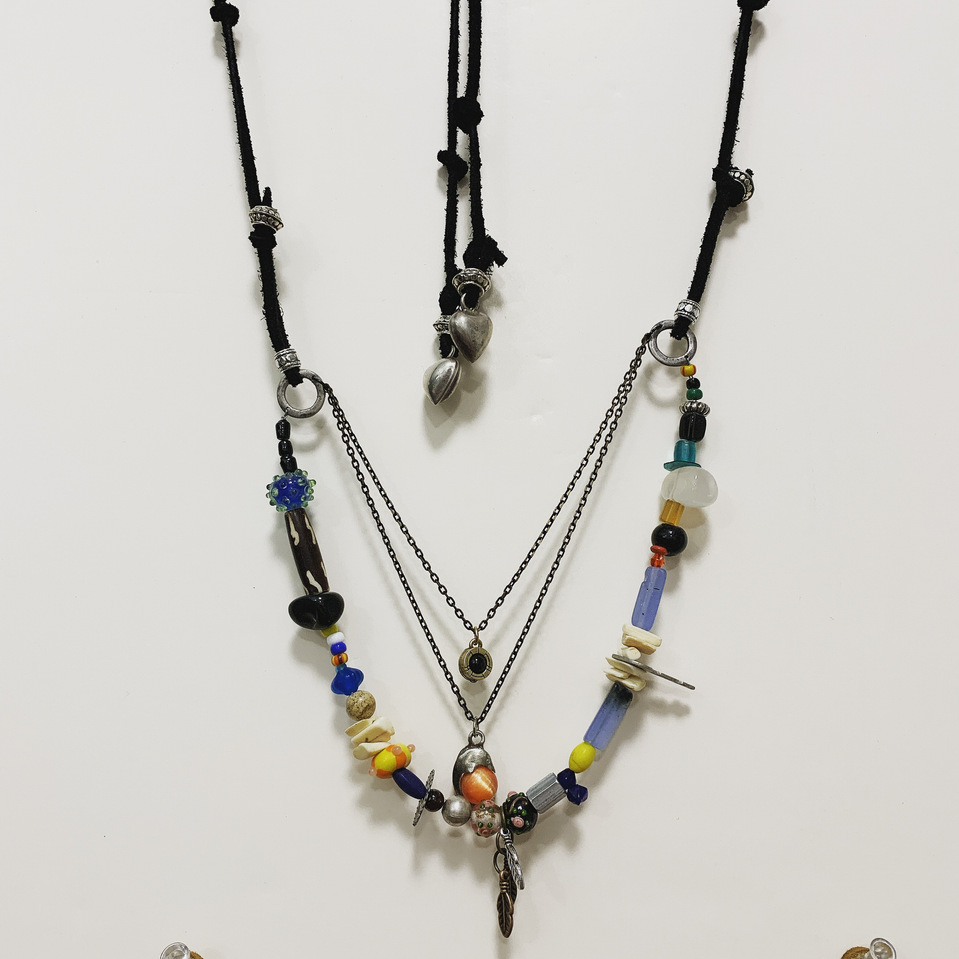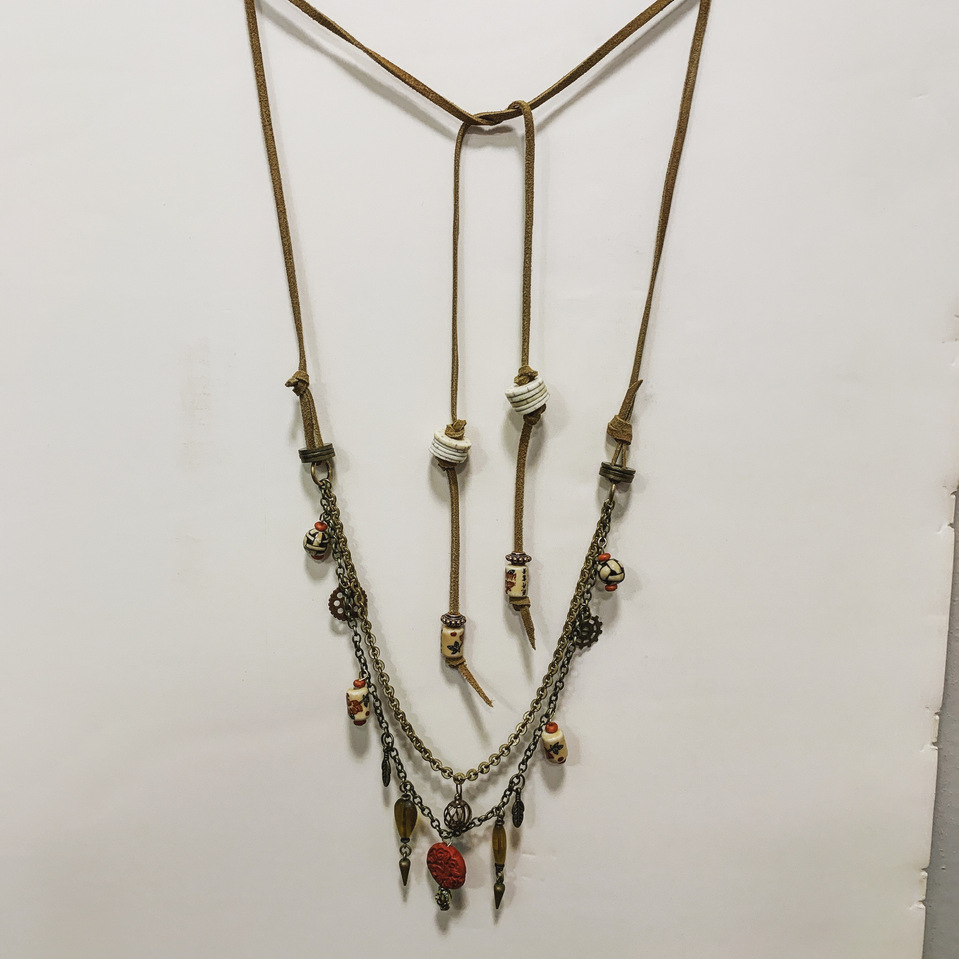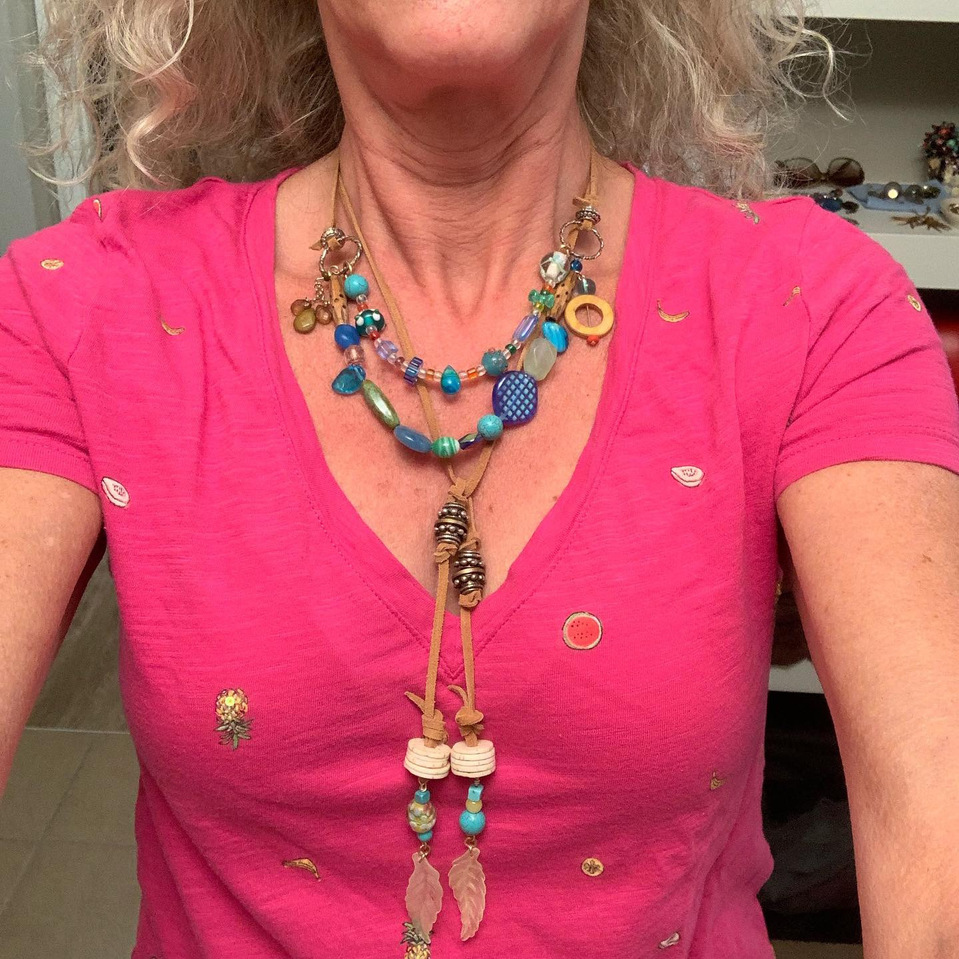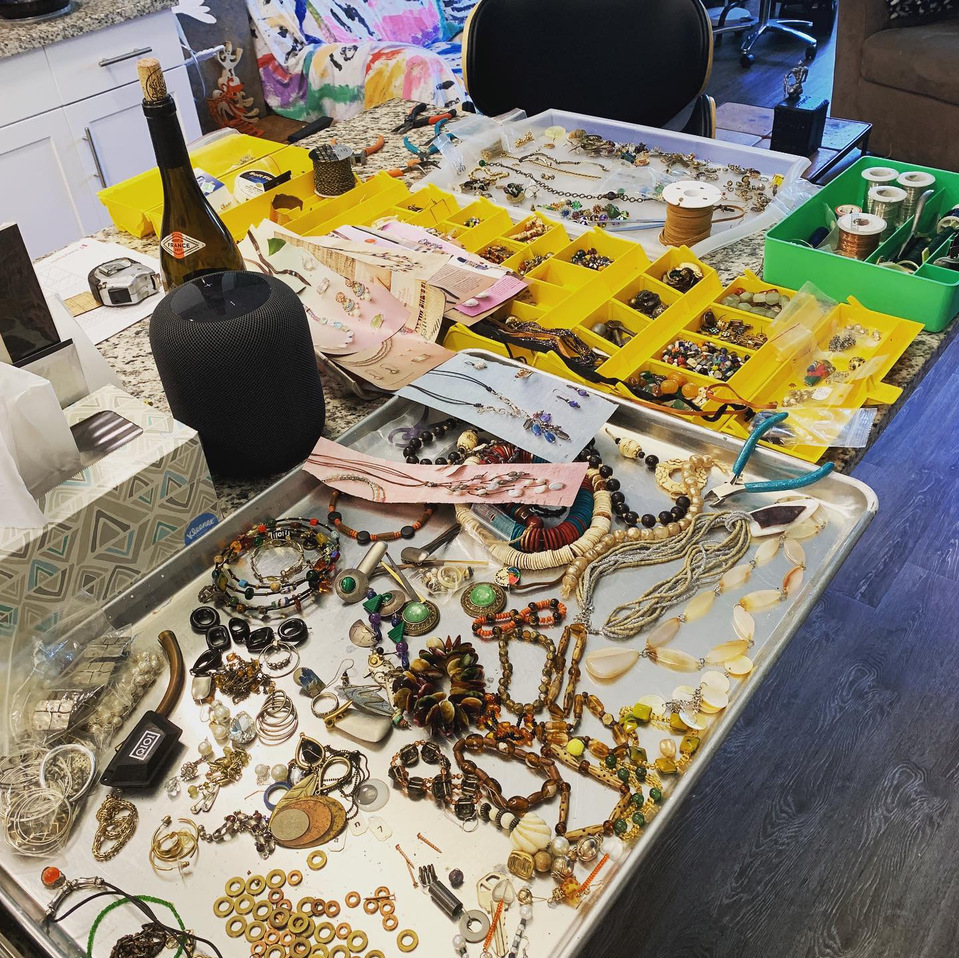 Let me explain what these are, as you all know, I've been wrestling with ways of expressing myself since selling my steel shop (opting for physical health with less pain). I have been playing with various 3-dimensional media, aluminum rod, pvc sheet, wood, etc. All good, but I'm missing working large. So I felt it was time to take a breathe and focus internally. These necklaces were inspired by the wonderful work I see in the Sundance catalog, and cannot afford ($380 for some!!!)
Recognizing that I have bins of materials from past projects, I sat myself down and brought my attention to creating in the moment.
These are the results of daily meditations focusing on being present and noticing life's details. I hope you enjoy! I offer them at $100 for your choice.
Check back for more as they come into being!